Welcome to Jahazi House
Step out of your front door directly onto one of the most beautiful beaches on the African coast. Jahazi House is a luxury beach villa located on tranquil Lamu Island. A wonderful house built in the traditional Swahili style, with all the opportunity for excitement and relaxation.
A typical day at Jahazi House —
Wake up to...
The sound of waves gently lapping on the beach as the morning birds go about their chores in the Jahazi Garden. Each double guest room has a choice of two entrances that will take you directly to the frangipani tree lined courtyard with the deep secluded pool, or the balcony overlooking the gardens filled with frangipani, lemon trees and desert rose to name a few.
Jahazi's own longboat...
will show you the area in spectacular fashion or take you snorkelling. You can take a boat into Lamu or Shela towns and hunt down some beautiful artefacts unique to the Lamu region. You can water ski or take a trip to see Swahili ruins from centuries gone.
Spend the afternoon swimming with dolphins...
and with Luis from Kizingo or sailing on the large 38 foot dhow "Kilindini" to an exotic small island to picnic, swim and snorkel.
After dinner...
there are any number of places you can spend the evening but most settle around on barazza sofas for story telling and reflections on the day
After a morning walk...
and dip in the sea or cooling waters of the pool, breakfast will be waiting for you on the first floor terrace overlooking the beach. Fresh local fruit and any combination of breakfast you wish will have you ready for the day.
After lunch...
a siesta for an hour or so, on a swing bed overlooking the garden or on a Lamu day bed on your private balcony can be so attractive.
Be ready for the sunset...
at Jahazi House where you can enjoy a refreshing aperitif on the roof terrace and barazza sofas facing west and the setting sun. The views from the barazza veranda are simply breath-taking. As the night draws on, your personal chef "Safari", will ensure a delicious array of local cuisine will be ready and waiting at the candle lit dinner table.
The gentle night noises of cicada
will lull you into a deep sleep and have you ready for day two at Jahazi House.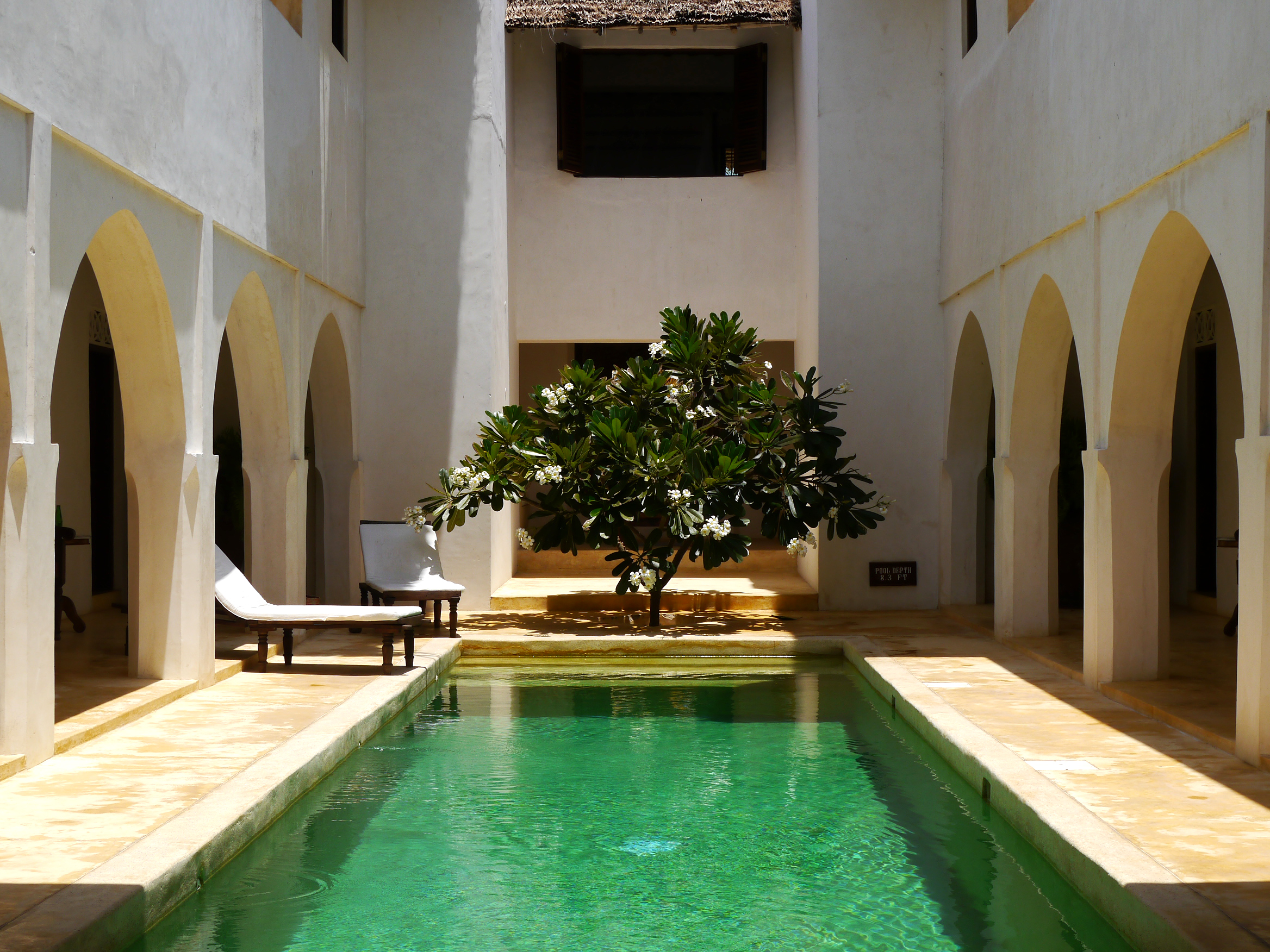 Location
Jahazi House
Kizingoni Beach
Lamu Island
Kenya
Contact